Introduction to Public Interest Technology
CICS 290P – Intro to Public Interest Technology: Semester highlights
Semester Highlights:
The Spring 2023 "Intro to Public Interest Technology" class formed teams to work on Public Interest problems and develop interventions.  A sampling of the projects and their hard work is shown in the posters below.
Regulation of AI Chatbots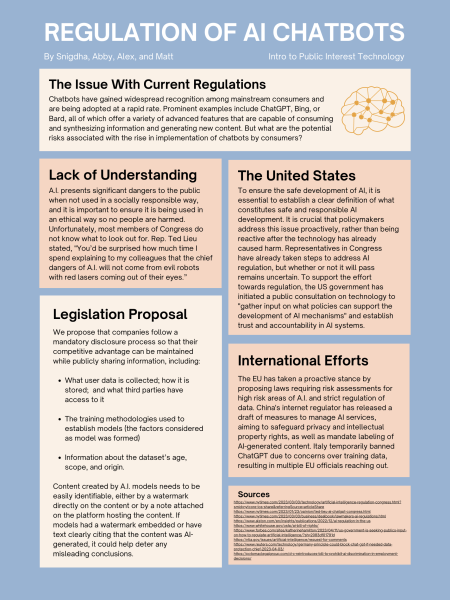 ---
Licenses and Cloaking and AI, Oh My!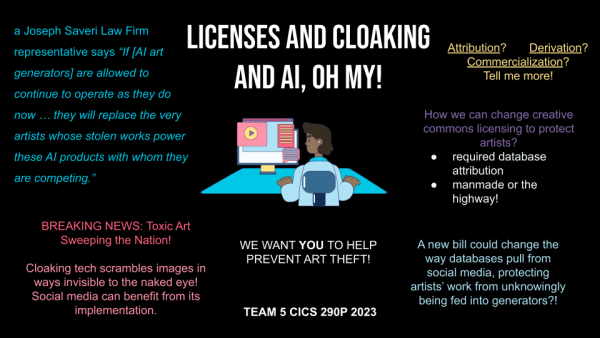 ---
The Racial Implications of Facial Recognition Technology when Used by Law Enforcement
---
Stop the Spread: Deepfakes on Social Media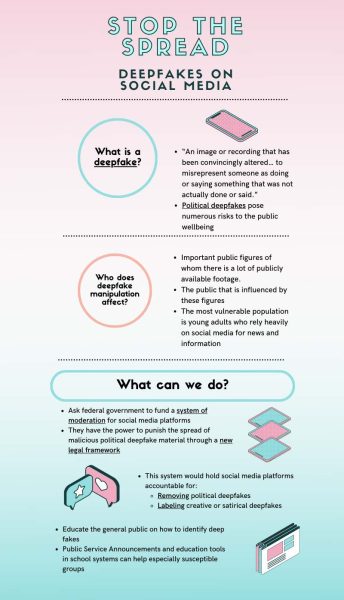 For more information, contact Professor Fran Berman, fberman@umass.edu.